HIGH QUALITY
CUSTOM EMBROIDERED PATCHES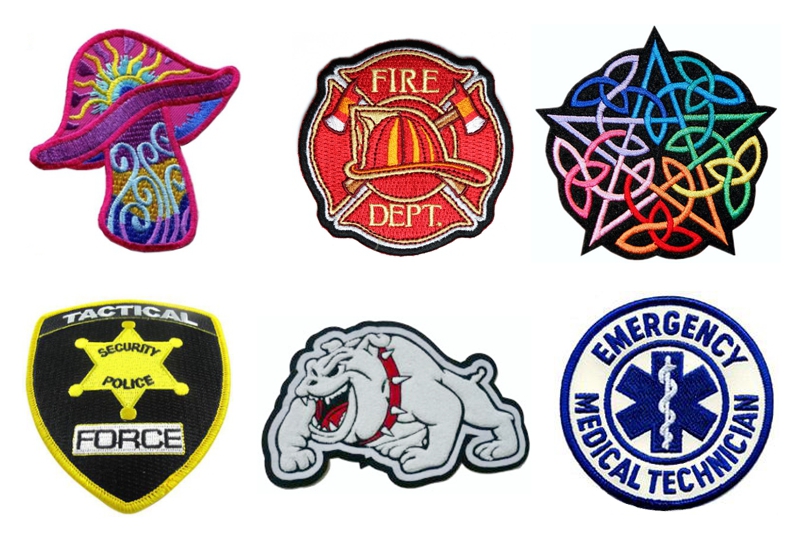 – Prompt Professional Service –
– Great Prices –
Custom embroidered patches offer the high-quality look of direct embroidery with the flexibility of adding your customized design to many articles of clothing regardless of size or shape. When you order, you can select your choice of size, shape, and colours.
You can also choose the type of backing for your custom embroidered patches. Heat transfer backings are the most common and allow you to simply apply heat with an iron to adhere your custom embroidered patches to shirts, jackets, hats, back packs, or most any other article of clothing. Hook and Loop (Velcro) backings are available and are exceptional for cases when you may need to frequently replace or rotate custom embroidered patches.
We design and supply the highest quality lapel pins on the market today and strive to make the process as simple and as inexpensive as possible for you. Choose from a variety of options to create the embroidered patch.
Embroidered Patches are an important part of an organization's identity
Embroidered patches look great on members of small organizations up to employees of large corporations while improving image, increasing pride, and building loyalty.
Embroidered Patches inform and provide recognition to others
Members of organizations are easily identifiable anywhere thanks to their embroidered patches which can also signify the type of work done. The more your embroidered patches are seen by the public the more the recognition and education.
Embroidered Patches recognize and reward achievement and success
A custom embroidered patch goes a long way in building employee pride in a company or organization and are perfect for recognizing years of service, outstanding customer service, performance, goal achievement, or competition participation. Events are always more memorable with embroidered patches for participants and supporters.
Embroidered Patches make perfect gifts and collectibles
People love to receive embroidered patch as gifts. Many people save them from childhood making them a cost effective promotional item with excellent longevity.
Achievement Patches

Attraction Patches

Awareness Patches

Award Patches

Baseball Patches

Basketball Patches

Cancer Patches

Charity Patches

Club Patches

College Patches

Commemorative Patches

Convention Patches

Corporate Patches

Employee Patches

EMS Patches

Event Patches

Festival Patches

Fire Patches

First Responder Patches

Football Patches

Fundraising Patches

Government Patches

Hockey Patches

Medical Patches

Military Patches

Police Patches

Recognition Patches

School Patches

Service Patches

Soccer Patches

Sorority Patches

Sports Patches

Team Patches

Tennis Patches

Thank You Patches

Tourist Patches

Tournament Patches

Trade Show Patches

Trading Patches

Uniform Patches
University Patches

Years of Service Patches